Services, Programs & Events
1. Prayers/Salah Services
Five daily Salah
Jumma Salah
Eid Salah
Funeral Salah
2. Funeral Services
AMISSA provides funeral services; non-profit community service to South Australian Muslim communities at an affordable price. We follow Islamic principles and the Australian Government's laws. Our funeral Services involve:
Working in collaboration with Fulham Funeral Services to ensure the whole burial process is done Islamically
Bathing (Ghusul) and shrouding of the deceased body by volunteer Muslim brothers and sisters along with deceased family members (if available) of the same gender as deceased.
Providing land and preparing the grave in AMISSA Muslim Graveyard in McLaren Vale, Adelaide, around 35 Km South of Adelaide City
Arranging Funeral prayer at City Mosque led by the respected Imams of Adelaide City Mosque.
Providing transport service to carry the dead body from Funeral Service to Adelaide City Mosque and then to McLaren Vale Graveyard
Completing the whole burial process
Assisting/ arranging memorial stone plaques- not included in the funeral package
Steps for funeral service are as follows:
When a person is deceased and family informs us, we contact Fulham Funeral Services. After liaising with the family, they pick up the deceased body (the hospital only releases it to authorised funeral service providers)
Fulham funeral, after collecting the deceased takes it to their funeral home/parlour. We (Muslim volunteers and Muslim family members of same gender) go to the funeral home and perform ghusul (deceased ablution). Fulham Funeral service provides everything required for it.
The funeral service brings the deceased to the mosque for Janaza (funeral prayers). It takes the deceased body to the cemetery after funeral prayers, where community members and family perform burial.
Adelaide mosque has a contract with Fulham funeral to provide there services as above.
For further information please contact us via email
3. Halal Certification
AMISSA is the oldest halal certification body of South Australia. We have trained Halal Auditors who work along with our Shariah advisor (Imam/Sheikh) to ensure Shariah compliance for our certification/accreditation.
Our process has been simplified for ease of business consisting of Pre-Audit paperwork submission followed by onsite Audit prior to certification approval.
Pre-Audit Requirements
Submit Application Form with
List of product information
Flow chart of the production line
Processing fee
Plan Audit / Inspection
Once the completed application form and processing fee are received, an inspection date will be decided with mutual consent.
Two or more persons from AMISSA will be visiting the plant to assess floor activities and ensure all requirements are being fulfilled.
An Inspection / Audit report will be prepared and signed by both parties.
File will be maintained at the plant with a copy of the papers furnished, copies of all correspondence with AMISSA, and other related documents. The file will be titled as "HALAL ACCREDITATION".
Based on the Audit Report, the Halal certification will be issued within ten (10) working days.
The Certificate will be issued for a period of one (1) year and thereafter subject to renewal.
Surveillance audits will be conducted twice a year, as well as ad-hoc and unannounced audits.
For further information please contact us via email
Ramadan:
Daily Iftar
20 Rakat Taraweh
Seclusion (I'tikaf) in the last 10 days
Qiyam ul lail in last 10 nights
Special event on the Night of Power (Lay-la-tul-Qadr)
Mawlid-un-Nabi ﷺ commemoration
Isra wal Miraj (Shab e Miraj)
Night of 15th Shaban (Shab-e-Barat)
Ashura/Muharram remembrance lecture/event
Special lectures/events to remember Prophet ﷺ honourable companions and pious religious figures
Weekly Ijtema (Gathering) with Zikr (Thursday)
Weekend Lecture series
Children's school
Islamic School held during the term as well as over school holidays
Sister's Morning Tea
A monthly gathering for sisters who wish to connect with others in the community while participating in activities like art, cooking, etc, and exploring Islamic knowledge on topics of their interest.
Brother's Brunch             
A monthly gathering for brothers to connect with the others in the community, having conversations on life matters while participating in activities like cricket, soccer etc.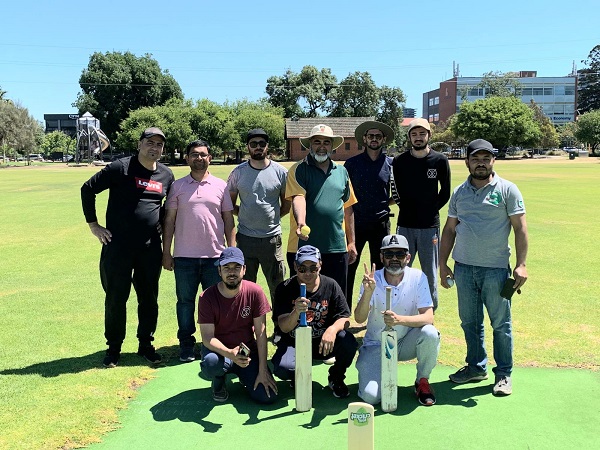 Community Education
Our doors are always open for schools, workplaces, and community groups to come and learn about Islam and our Heritage listed Mosque.
Youth Leadership
Upcoming
Volunteer Program
Upcoming